This week I've "celebrated" my 41st birthday. I put it between quotation marks as we're unfortunately still in lockdown. I wanted to throw a great party last year as that was my 40th, but then we were also in lockdown. I always enjoyed celebrating my birthday as it was a good way to see some dear friends and family again. Of course getting some prezzies was also very nice, I won't lie about that 😉
But another year where we are/were in lockdown because of Covid19. Another year where I am not able to send messages to friends and family, asking them to come on over and celebrate with me. It sucks not being able to see my friends as much as I would want to. Which is partially on me, because I don't have the funds to travel a lot and many friends I have live further away.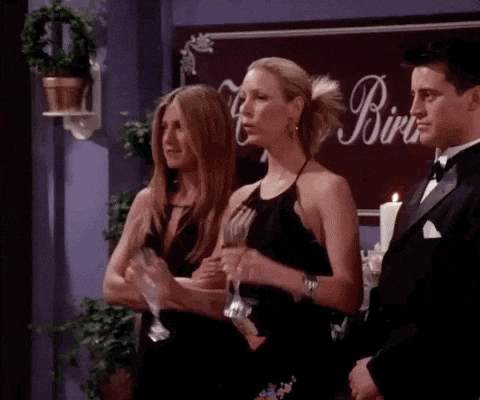 I would love to see my friends more often. I don't mind riding to them, but the way the prices for groceries and gas have grown, I am struggling to get my getting my groceries. And not having enough money for food leaves me with even less for gas to fill up the car. I still remember the first time I got gas when I had to pay in Euros, it was 99,9 cents then. Last time I got gas in my car, one litre cost me 1,699! That is only one litre! For those not familiar with that, one litre is 0,264 US gallon. When people I know on Twitter from the US are complaining about their prices, I always throw in ours because they are so absurdly high!
But the prices for groceries have gone up quite a bit since Covid19 hit us. I used to be able to get my groceries for me and Arwen for 40 Euros a week. But since the pancemic started, I feel like I need 10 to 15 Euros a week more, just to get the same amounts of food. It's really crazy, because my income did go up a bit, but certainly not enough to cover everything that's gotten more expensive. With the borders to Germany being closed, I am also forces to buy certain things in the Netherlands, things that are way less expensive in Germany. Also gas, in Germany last time I got gas I paid 1,439 a litre… Compared to our prices, that's over 20 cent a litre cheaper… So needing about 40 litres in a month, one tank, times 20 cents, that's 8 Euros a month that I need to pay more. All those things together make it a great struggle. I am fortunate that a very dear fiend and my parents help me out when it's needed… But I try to live economical, I try to keep my costs low and still I feel I am coming up short with all these increased prices…
So another year added to my age, another year… The way things are going with my hip, I feel even older than I am now. All that falling down, all that stumbling… Plus, needing a replacement for my metal hip, that's something old people talk about. Waking up tired almost every day is making me feel old as well. I'm very grateful for my painkillers, physical therapist, family and friends, for their care and support. And of course I'm very grateful for Arwen, she's saved my life when I was on the verge of losing it…
Another year, a strange one. One where lockdowns were the norm, together with wearing masks, keeping distance and washing our hands till the skin falls off… A year without vacation. Without seeing a movie, going to a pub, going to a store without way too many rules. A year where we hardly could see our friends and family. A year where prices went sky high, making all the above even more difficult. If groceries and gas were cheaper, I might be able to afford visiting my friends more, instead of asking them to come to me. The only thing that has not gotten more expensive (yet) is my rent, as they froze it for this year due to Covid19.
I'll try to make the best of the following year. I keep trying to live economical, I keep hurting for sales in the different supermarkets that I'm able to visit. I'll go walking or by bike when I can to save up on gas money. I will need some fitting clothes though as most have become too wide. That's the downside of losing weight I guess. 😊
Thank you for your interest in my blog. I really appreciate your visit. If you like my posts and you want to share them on your social media, please, feel free to do so! I'd be honored. If you don't want to miss a thing, press the follow button (you'll need to be a signed in WP user) or scroll down and leave your email below this post. If you are a WP user and you would like me to know you liked my post, press the star/like button please. Thanks ever so much! Of course comments are welcome as well, but spam won't get shared, so don't bother…

Please be wise and stay safe! Follow the safety precautions, keep distance, wash hands and wear a mask when needed! I would not want you to get ill… I hope to see you back real soon again, feel free to drop in anytime! Wishing you all the best. With love, Cynni 🌹

I am living on a disability income and don't generate an income with my blog. If you would like to support me and my work, I'd greatly appreciate it. Every bit helps me tremendously. For more information and a donation link, please check out http://www.ko-fi.com/PlaystationPixy

If you prefer to use PayPal, that's also a possibility: http://PayPal.me/SuperCynni

Thanks ever so much ♥


Cynni 🌹